Guest blog by Mike Casten, owner of Poodini Pet Waste Removal
Do you love pets? Of course you do, or you wouldn't be reading this article! But did you know that you can take that passion and turn it into a successful and profitable business? Well, that's exactly what I did. And I can tell you firsthand that it was one of the best decisions of my life!
After years of working in the corporate world and spinning my wheels to make money for people sitting in offices that could care less about me, I decided I needed a change. But what was I going to do? Sure, I could have looked for another job, but that would have just been more of the same old daily grind, leaving me discontent and disappointed. In trying to decide my next course of action, I made a list of what was important to me and what brought me joy.
At the top of the list was my family. That included my wife, my stepson, and our three dogs. Honestly, after a long day's work, the best part of my day was coming home to them. After some consideration, I decided that I wanted (maybe even needed) to work with animals. But what was I going to do that would allow me to work with animals, make enough money to support my family, and give me more time to spend with them?
Without having the education, time, or money to go into veterinary medicine, I knew I was going to have to think outside the box. One day I sat down and created a list of various pet-related jobs to see what, if any, would be the right fit for me. Here is what I considered:
Groomer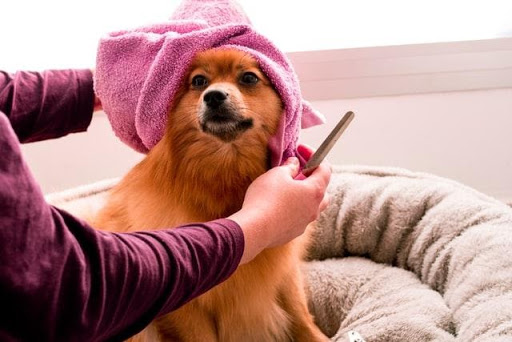 Photo by Henar Langa on Unsplash
Groomers seem to be in high demand and obviously get to be very hands on with their furry clients. If you genuinely care about animals, this is a great career in which you can care for them while making a good living for yourself. But not just anybody can grab some shears, nail clippers, and call themselves a groomer. Reputable groomers will have completed a Pet Grooming Certificate Program to obtain all of the necessary skills to safely and properly comb, clip, trim, and shape a dog's coat, as bathe them, trim their nails, and clean their ears. They will need a shop or mobile grooming station as well as the appropriate tools for their craft, and liability insurance is a must. Despite an initial investment in all of these things, grooming can be a very lucrative business, earning a livable wage while offering flexible hours!
Dog Trainer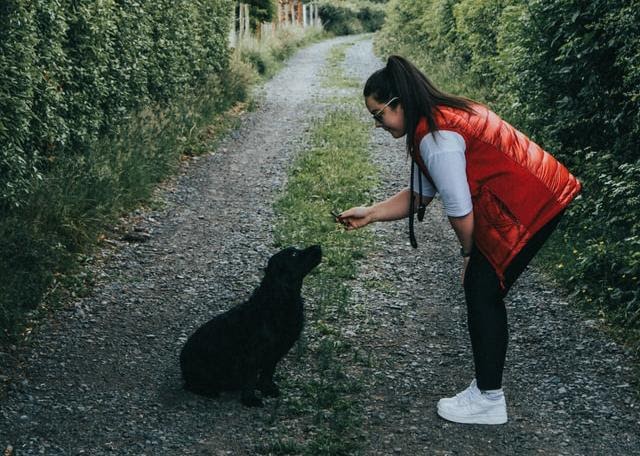 Photo by Kyle Mackie on Unsplash
Many people who love dogs naturally consider a career in dog training. After all, helping dogs and their humans learn to live together in perfect harmony must be very satisfying. As rewarding of a career that this can be, it does require a fair amount of education, experience, and expertise to become a certified dog trainer. You will need to spend countless hours working with your own dog(s), friends' and family members' dogs, and more than likely apprenticing underneath an experienced trainer. However, the hard work will be well worth it in the end, as dog trainers earn a premium wage and are more in demand than ever these days!
Pet Sitter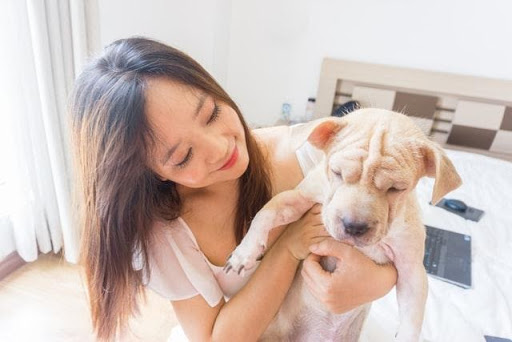 What better way to earn some money than by spending time with pets? Just like babysitting, no certification is required to watch someone else's pets. However, most successful pet sitters have undergone training and have passed a Professional Pet Sitter Certification which helps pet owners to identify the true professionals from the overabundance of unqualified options. Once established, referrals are a great way for pet sitters to expand their client base and earn a decent income for a job they love. Additionally, flexible hours and the ability to work from home or stay at the client's house adds makes this an extra appealing career choice!
Dog Walker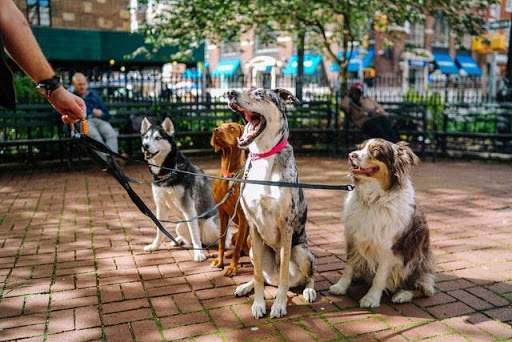 Photo by Matt Nelson on Unsplash
If you love dogs and being active, dog walking could be a great choice of careers for you. Similarly to pet sitters, no certification is required to become a dog walker. However, having the proper training credentials will make you a better-prepared and more appealing option to potential clients. Successful dog walkers need to know how to properly utilize a leash or harness, handle aggressive dogs, and understand some basics of dog training. Once established, dog walkers can earn a good living, having repeat clients and the ability to walk more than one dog at a time!
Pooper Scooper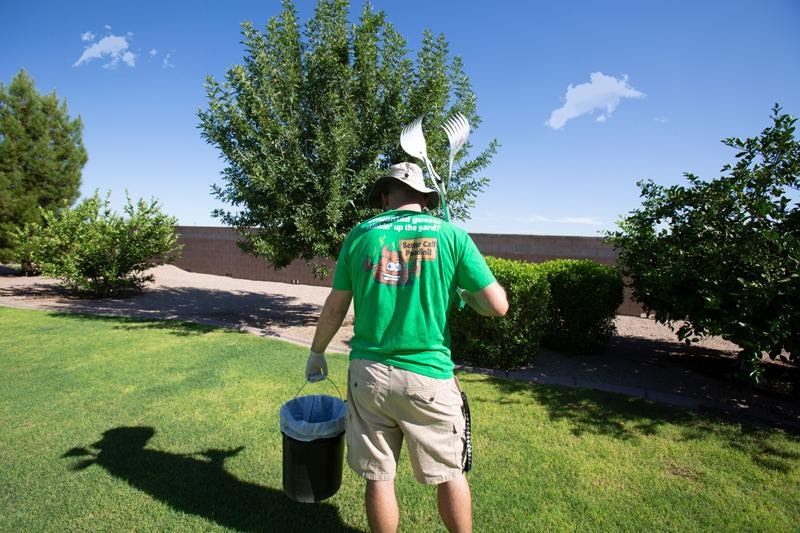 Photo by Kimberly Ann of Good Vibes Photography
It's a dirty job, but somebody's got to do it! One of the less-appealing parts of owning a pet, is cleaning up after them. Nobody really wants to pick up their dog's poop, which creates a nice niche market for pet waste removal professionals. If you're not afraid of a messy job, you can earn a pretty nice living cleaning up after other people's pets. Aside from some basic tools and gloves, there is little start up costs involved, which means that you can become profitable rather quickly. Like several of the other career choices above, it is very beneficial to have industry credentials as customers are trusting you to come to their homes and do a thorough job while ensuring their pets and family's safety. If you can get past the smell, you can make a lot of money doing the job that nobody else wants to do!
Ultimately, I chose to go with the final option, as I started Poodini Pet Waste Removal in 2017. What began as a side job to make some extra spending cash on the weekends has since turned into my full-time career and I currently have 7 employees working for me as well. Suffice it to say, I was able to turn my love of pets into a livable income so I know that you can do it too!